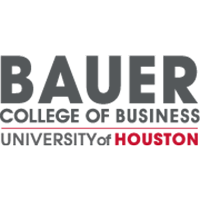 Join the University of Houston Bauer College of Business for its inaugural Bauer Gala. The Bauer College of Business recognizes and honors distinguished and committed alumni and business leaders for their contributions to the profession, engagement with the college, and accomplishments that have brought recognition to the University of Houston. This in-person event features Mayor Sylvester Turner as the keynote speaker and Bill Worrell as Master of Ceremonies, as well as celebrates the accomplishments and impact of:
Marvy A. Finger, President, CEO, Chairman of the Board, The Finger Companies – Lifetime Achievement Award
Mohammed Ali Dhanani, Owner, CEO, President, HAZA Group – Entrepreneurship Award
H-E-B Grocery Company LP – Community Impact Award
The dress code is "creative black tie." Attendees are encouraged to express themselves creatively with red accessories/attire, ethnic attire, or formal black-tie, if desired.
Cost: Individual Ticket $200 | Recent Alumni Ticket $150
Register Now
Questions? bauergala@uh.edu