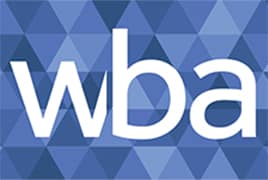 Join the Greater Houston Partnership Women's Business Alliance to learn how current business leaders have triumphed and what experts recommend to persist, lead, and move with confidence.
Accepting a promotion or embarking on a new professional opportunity may inspire a wave of conflicting emotions ranging from joy, excitement and pride to worry, unworthiness, or self-doubt. When self-doubt manifests into imposter syndrome, the result can be an unrelenting drive for perfection and ultimately procrastination, anxiety and exhaustion. As a team leader and people manager, it is also important to be aware of members of your team who may be experiencing imposter syndrome and provide meaningful feedback and coaching that builds confidence and empowers your team.
Overcoming imposter syndrome involves recognizing the signs and utilizing coping strategies to overcome, persevere and succeed in your new role.
Featured speakers include:
Patricia Darnauer, Executive Vice President and Administrator, Harris Health System Lyndon B. Johnson Hospita
Irma Diaz-Gonzales, President/CEO, Employment Training Centers, Inc.
Moderator: Maurisa Lenz, Vice President, Human Resources, Greater Houston Partnership
Agenda:
1:30 p.m. – 2:00 p.m. – Check-in and Networking
2:00 p.m. – 3:00 p.m. – Event
Cost: Members Only $40
Register Now
Who to Contact: Marjorie Meier | 713-844-3680 | mmeier@houston.org