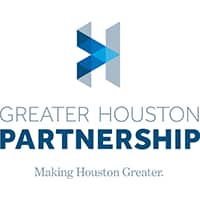 Grab a cup of coffee and gather with other women professionals in Houston to discuss lessons learned from the Greater Houston Partnership's signature event, Rise to the Top.
Join some of Houston's top influential female leaders and fellow WBA members for table conversations and networking. Table hosts include:
Carolyn Benton Aiman, SVP and Chief Legal Officer, Sempra
Marcia Faschingbauer, President and CEO, Excargo Services
Sonia Freeman, PKF Texas
Virginia Li, Partner, RSM US LLP
Sharon Murphy, Partner, McConnell Jones Lanier & Murphy LLP and Affiliate McConnell & Jones LLP
Darcie Murray, SVP and Head of the Americas, Mercuri Urval
Agenda: 
2:30 – 3:00 p.m. – Check-in and Networking
3:00 – 4:00 p.m. – Program
Cost: $15 Individual Member | Note: Prices increase 5 days before the event.
Register Now
Who to Contact: Marjorie Meier | 713-844-3680 | mmeier@houston.org