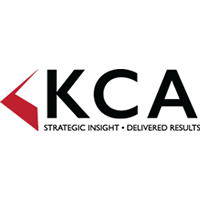 In case you missed it, the Houston Energy Breakfast is now called "H-Town New Energies Breakfast!" The name change reflects K Carpenter Associates' ambition to play a key role in driving the global energy transition. This upcoming breakfast edition, sponsored by PKF Texas, features speakers:
Robin Fielder, EVP, Low Carbon Strategy & Chief Sustainability Officer, Talos Energy
Luis Alcoser, GM Future Energy, Chevron Technology Ventures
Warren White, Director of Energy Research and Analysis, S&P Global
Ramanan Krishnamurti, Chief Energy Officer, University of Houston Energy
We are in the depth of a crusade called, "The Energy Transition." This means our great industry is undertaking the portfolio of energies and making a shift to using renewables for the purpose of changing our global footprint in a positive manner. The "when" and the "how" of this transformation have opened up a new world of business opportunities. As the innovation of this great movement pushes forward, our industry will thrive by establishing ways of moving toward low carbon and benefiting from it.
The future of H-Town's New Energies Breakfast will still include all of the things attendees have grown to love:
Speakers will still take the podium to share insights that are posed to capitalize on the Energy Transition.
Attendees will still enjoy networking (pre/post) event.
Hot coffee & breakfast served.
Agenda:
8:00 a.m. – 9:00 a.m. – Registration & Networking
9:00 a.m. – 9:30 a.m. – Breakfast
9:30 a.m. – 11:00 a.m. – Speaker Presentations & Q&A
Cost: Individual Ticket $80
Cancellation Policy: Refunds accepted with a 20% restocking fee up until March 31, 2022. Or you may transfer your registration to a future event.
Register Now
Who to contact: 832-303-3308 | info@kca-us.com