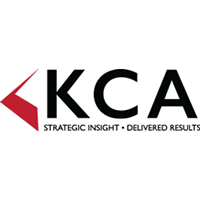 If you are in the energy industry, join K Carpenter Associates for the H-Town New Energies Breakfast. The energy industry is undertaking the portfolio of energies and making a shift to using renewables for the purpose of changing global footprints in a positive manner. As the innovation of this great movement pushes forward, the industry will thrive by establishing ways of moving toward low carbon and benefiting from it.
Speakers:
Moderator, Juliana Garaizar, Head of Houston Incubator, VP of Innovation
Aura Cuella, VP Energy Transition, Shell
Dr. Philip J. Ball, Chief of Geothermal Innovation, Clean Air Task Force (CATF)
David Brown, Head of Americas Energy Scenarios & Technologies, Wood Mackenzie
Agenda:
8:00 a.m. – 9:00 a.m. – Registration and Networking
9:00 a.m. – 9:30 a.m. – Breakfast
9:30 a.m. – 10:30 a.m. – Speakers' Presentation
10:30 a.m. – 11:00 a.m. – Q&A
Cost:
Super early bird pricing (until July 1, 2022) single ticket $80.00
Early bird pricing (until August 26, 2022) single ticket $105
Late pricing single seat $120
*Cancellation Policy: Refunds accepted with a 20% restocking fee up until September 9, 2022. Or you may transfer your registration to another to attend in your place.
Register Now
Who to Contact: Diana Swift | 832-303-3308 | info@kca-us.com