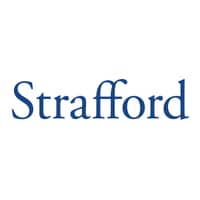 In the contracting process, after completing due diligence of a potential vendor, the agreement should be structured in accordance with the scope and nature of that third-party relationship. Even though some specific transaction-based terms and the comprehensiveness of a contract will be designed to reflect the unique dynamics of each relationship, there are some essential clauses that should be included in every vendor agreement to minimize risks.
Compliance with applicable laws and regulations are the backbone of third-party relationships and should be a cornerstone of the vendor agreement. A compliance clause is where counsel can illustrate a company's commitment to its business ethics and compliance program, how the client considers compliance in every new business operation, and the expectations for a third party's compliance.
Counsel will need to include appropriate confidentiality provisions and consider requirements related to privacy and data security based upon the nature of the data and applicable industry involved.
Tune in as this panel discusses how third-party risk management via contract drafting and negotiations can provide clients with the necessary information about business partners to help identify and mitigate risks. This session will guide counsel in which contract clauses in vendor agreements to consider in order to mitigate third-party risks. This 90-minute webinar is eligible in most states for 1.5 CLE credits.
The panel will include:
Shanin Farmer, Special Counsel, Kelley Drye & Warren
Carlos Gomez, Contract Compliance Services Manager, Audit, PKF Texas
W. Michael Ryan, Partner; Chair Technology Transactions and Sourcing Practice, Kelley Drye & Warren
The webinar will address these and other key issues:
What is the best practice to assess and manage risk via the contract when dealing with a third party?
What should the indemnification clause include in anticipation of third-party liabilities?
How will compliance be addressed in the vendor contract and what is the expectation of a vendor?
What other considerations should counsel address in a vendor agreement to mitigate risks?
Cost: $149
Register Now
Who to contact: 1-800-926-7926 | customerservice@straffordpub.com