PKF Texas hosted "Forging Ahead: Planning for Your Fundraising and Investing in 2021" where attendees received insights about a variety of timely topics discussing best practices for not-for-profits to move forward in an altered environment, including fundraising, planned giving, effective donor communication and more.
Speakers (click to access their bios):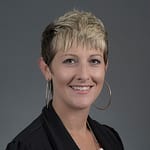 Nicole Riley, CPA, CFE
Audit Senior Manager
PKF Texas
Ryan F. McCauley
Regional Director of Foundation &
Institutional Advisory
Northern Trust
Sara Wise
Senior Consultant
Mission Advancement
For additional materials from Northern Trust, click here to access their PDF document.
To learn more about Sara Wise and Mission Advancement, visit their website: www.missionadvancement.com
For more information about PKF Texas' not-for-profit services, visit www.pkftexas.com/NotForProfit.