Breakfast, coffee, and knowledge were served for the PKF Texas "2022 Accounting and Tax Updates and Changes for Not-for-Profits" seminar hosted at our office. This was an hour-long presentation from Tax Director Emily Smikal, CPA, and Audit Director Nicole Riley, CPA, CFE. There was plenty of information and plenty of note-taking.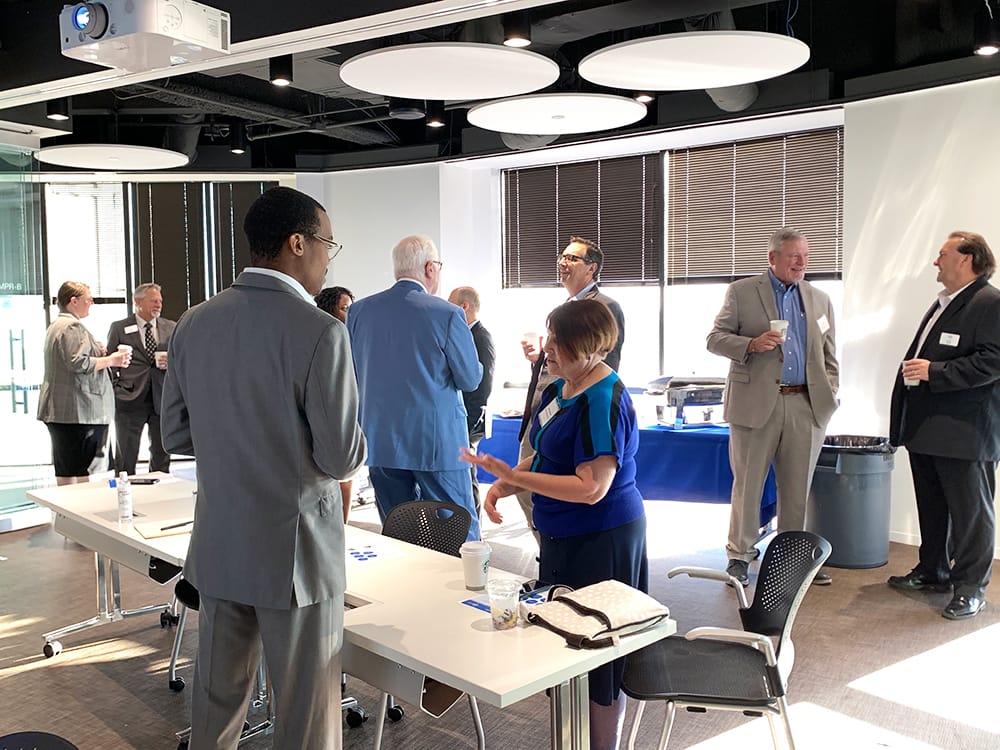 Emily and Nicole each presented important and timely information about accounting and tax updates not-for-profit organizations need to know.
They discussed key guidances, legislation and deadlines that impact the remainder of 2022, as well as next year, for organizations to stay in compliance and maintain their tax-exempt status. From lobbying activities to implementation of Topic 842 on leases, our Approachable Advisors™ covered a wide array – buffet style as Emily phrased it – of beneficial information attendees could pick and choose from to apply to their respective organizations.

The audience was not shy to ask questions throughout the presentation:
how to handle education in lobbying spaces,
Development and Accounting departments working together,
specific instances of financial documentation,
and more
The PKF Texas not-for-profit team is already looking forward to future seminars and are ready to tackle more topics important to the community. To learn more about how we serve various organizations, visit www.pkftexas.com/NotForProfit or contact us directly to start a conversation.