The new year started on a great note! Effective January 1, 2020, PKF Texas promoted Entrepreneurial Advisory Services Senior Manager, Sam Razmandi, CPA, to Director, and Tax Director Martin Euson, JD, was added to the shareholder group.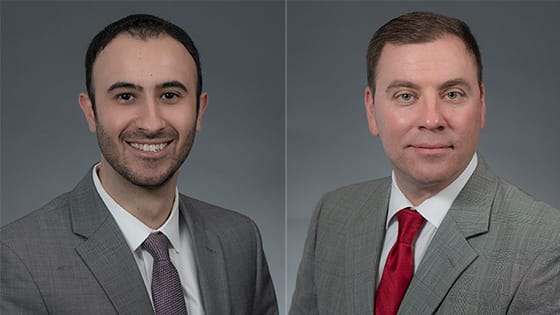 Sam joined PKF Texas in 2012 and works closely with owners and CFOs to help them achieve their company goals by providing reliable and timely financial information, improving processes and procedures and helping identify and understand key performance indicators.
Martin experience includes advising businesses and their owners on U.S. federal income tax matters, and he also provides strategic buyers and private equity investors with U.S. tax due diligence and tax structuring services in connection with acquisition and divestiture transactions. He joined the firm in 2016.
Visit our website to learn more about Sam and Martin and how they serve clients.