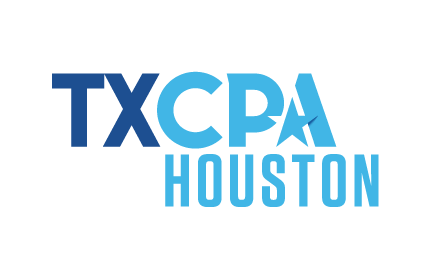 Develop strategic leadership skills and gain valuable insights at TXCPA Houston's CFO/Controllers Conference – both in-person and virtual. Topics will provide CFOs, controllers, and accounting professionals in the industry and public with relevant information and perspectives to lead their financial teams. PKF Texas is a Gold Sponsor, and Audit Director Nicole Riley, CPA, CFE, will speak about "Audit & Accounting Updates" from 3:00 – 3:50 p.m.
Agenda:
7:00 a.m. – 7:50 a.m. Early Bird (1 CPE Hour)
8:00 a.m. – 5:00 p.m. (9 CPE Hours)
5:10 p.m. – 6:00 p.m. Sips and CPE (1 CPE Hour)
Please note: Current schedule represents approximately 11 hours of CPE if you attend all sessions. Hours may be reduced or increased before actual conference date. Refer to program at the event for correct number of hours and session times.
Additional Information:
In-person attendees will receive continental breakfast, lunch, beverages, and snacks, which are included in the registration fee.
Non-vaccinated attendees are encouraged to follow CDC guidelines for mask-wearing and social distancing at the time of the conference.
Registrations may be swapped between in-person and virtual attendance up to seven (7) days prior to the conference date due to hotel and catering head counts. To change your registration, call TXCPA Houston at 713-622-7733 or email cpamail@txcpahouston.cpa.
Cost:
Members $300 | Non-Members $400
Register Now – Live In-Person
Register Now – Virtual
Event Contact:
713-622-7733 | cpamail@txcpahouston.cpa