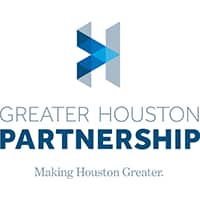 Join the Greater Houston Partnership for its quarterly Women's Business Alliance session, "Thriving in Conflict: How to Embrace Our Power When Facing Gender Bias." Gender bias shows up in the workplace in myriad ways – lower pay, unwanted advances, lack of promotion and opportunities, and assignment of "women's work" tasks to name a few. When faced with these situations, responding in the moment can be difficult. Hear from industry leaders how to successfully navigate these conversations and participate in roundtable discussions to strengthen your confidence in standing up to gender bias.
Agenda:
2:00 – 2:30 p.m. – Check-in and Networking
2:30 – 3:30 p.m. – Program
Cost: Members $15
Note: Price increases five days before the event.
Register Now
Who to Contact: Marjorie Meier | 713-844-3680 | mmeier@houston.org