It was a bright and early Thursday morning for breakfast, but our first in-person not-for-profit seminar in over two years was a success! We hosted "Insights from NFP Executives," featuring Aimée Sproles, Chief Operating Officer, Girl Scouts of San Jacinto Council; Khara Breeden, Chief Executive Officer, Texas Forensic Nurse Examiners (TxFNE); and Kelly J. Zúñiga, Ed.D., Chief Executive Officer, Holocaust Museum Houston, with moderator Nicole Riley, CPA, CFE, Audit Director, PKF Texas. By the end of the seminar, attendees gained many helpful takeaways to bring back to their respective organizations.
The panelists discussed four not-for-profit topics that are top of mind to organizations today:
Engaging and Managing Your Staff
Board Relations
Fundraising and Grants
Technology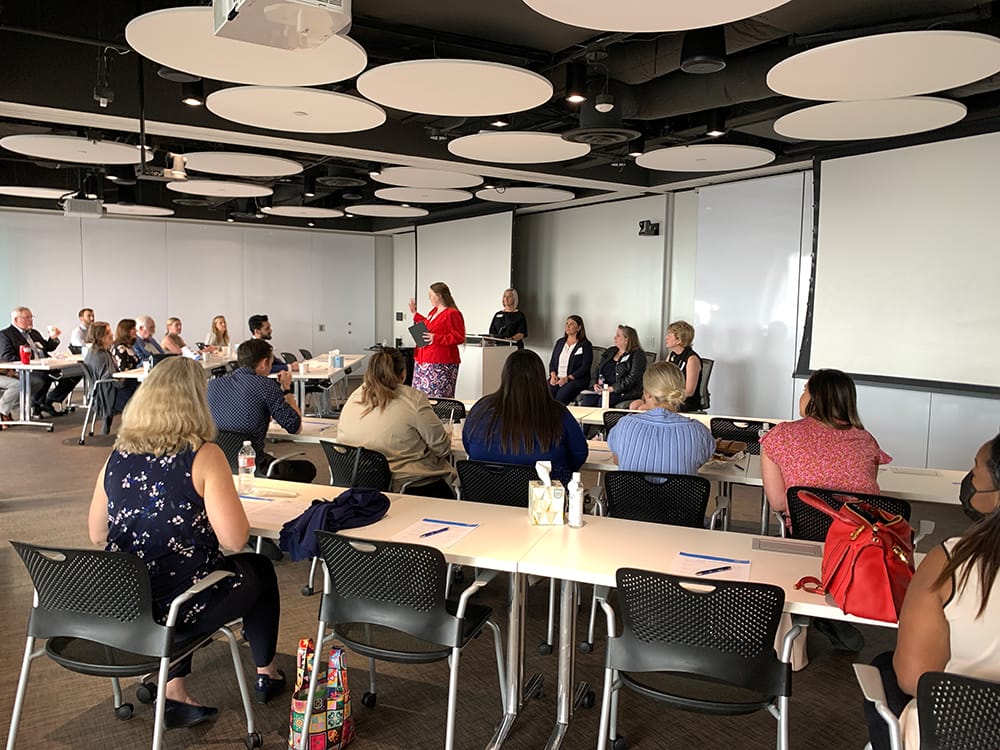 Takeaways for a Not-for-Profit Organization
Passion is defined as a strong and uncontrollable emotion, and that was the main theme of conversation throughout the seminar. Whether it's engaging and retaining staff, recruiting and engaging board members, or outreach to donors, finding passionate people for your not-for-profit's mission is key.
Additionally, as we continue navigating The Great Resignation, there are strategies a not-for-profit can do to retain its staff. This includes an emphasized focus on providing mental health services to show an organization supports its people, encouraging fun gatherings to enhance connectivity and camaraderie, and providing a work environment that allows staff to thrive in flexible conditions and be confident in their growth and responsibilities for the mission.
The COVID-19 pandemic has impacted many companies, as well as organizations, so, to preserve the legacy and longevity, a not-for-profit might consider investing in technology to stay relevant and be more efficient. From recruiting a talented IT team to collaborate on fresh innovations to focusing on enhancing cybersecurity on existing and new platforms and using data for outreach, an organization can stay ahead of the curve.
The PKF Texas not-for-profit team is already looking forward to future seminars at our office and are ready to tackle more topics important to the community. To learn more about how we serve various organizations, visit www.pkftexas.com/NotForProfit.