In response to the transparency issues around proxy advisory firms, the Securities and Exchange Commission ("SEC") recently proposed new rules for proxy advisory firms. A proxy advisory firm helps institutional investors vote their shares at shareholder meetings. Because institutional investors have a wide variety of holdings, the specific risks and issues they must assess vary. The services proxy advisory firms provide include agenda assessment, research and recommendations on how to vote on shareholder proposals at publicly traded companies, and other offerings.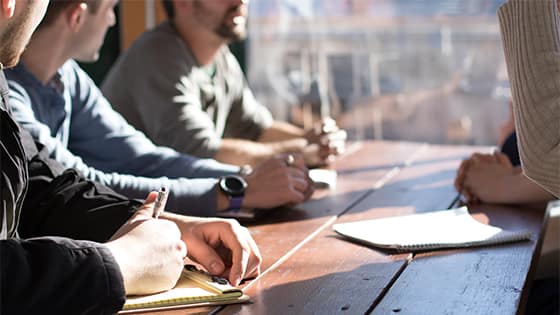 While more information can be a good thing, critics believe the additional information proxy advisory firms provide isn't always conveyed with the best interests of Main Street investors in mind. So, if finalized, the SEC's new rules would require proxy advisory firms to disclose more about their process and potential conflicts of interest and give companies the opportunity to make revisions before making final recommendations to clients. Specifically, the SEC's proposals would revise the existing proxy advisory rules in three significant ways:
require disclosure of material conflicts of interest in proxy voting advice,
require proxy advisory firms to give companies an opportunity to review and provide feedback on proxy voting advice before it is issued, and
allow companies to require proxy advisory firms to include a hyperlink in their voting advice, directing recipients to the company's views on the voting advice provided.
Additionally, the SEC's proposed rules addressed various other aspects of the shareholder voting process, including:
tightening the criteria that a shareholder must satisfy to be eligible to have a shareholder proposal included in a company's proxy statement,
updating the "one proposal" rule to clarify that a single person directly or indirectly may not submit multiple proposals at the same meeting, and
increasing the threshold vote required for a shareholder proposal to be resubmitted to 5% in year one after first submission (currently 3%), 15% in year two after first submission (currently 6%) and 25% in year three after first submission (currently 10%).
SEC Chairman Jay Clayton stated that the shareholder proposal rule and in particular the resubmission thresholds were "ripe" for review and emphasized the Commission's findings regarding the shift from retail investors to institutional investors from the 1950's when the thresholds were last amended to today. Commissioner Elad Roisman noted that increased shareholder engagement efforts over the years, coupled with the internet and social media, have provided shareholders with cheap and easily accessible ways to communicate with companies.
How will the new rules be received?
It looks like the reforms will be welcomed at public companies. In a recent study by the U.S. Chamber of Commerce's Center for Capital Markets Competitiveness and Nasdaq, only four in 10 public companies believe proxy advisory firms carefully researched and considered all relevant aspects of a particular issue on which the firms provided advice. Director of the Chamber's Center for Capital Markets Competitiveness, Erik Rust, believes the declining numbers indicate that companies view engaging with proxy firms as a "wasted effort." The survey also found nearly 20% of respondents identified "significant conflicts of interest," at proxy advisory firms in 2019, up from 10% in 2018. "What you see in these numbers is a recognition of the futility of the current system," said Edward Knight, Vice Chairman at Nasdaq. "The SEC proposals, if enacted, would re-balance the relationship and give companies a voice."
Business groups, such as the U.S. Chamber of Commerce, also welcomed the changes after years of campaigning for tighter controls on proxy advisers they saw as having too much influence and no process for companies to correct errors.
Ultimately, while some may view the proposals as company-friendly, limiting the ability of proxy advisory firms to advise their investor clients and restricting investor access to the proxy system, others may view the proposals as welcome modernizations of the current rules in response to the impact of outside influence on investor voting decisions.
Either way, the SEC will likely receive extensive feedback in response to the proposals and will have its work cut out for it in determining whether the lines it has drawn serve Main Street investors, companies, or both.
The proposed rules will be subject to a 60-day public comment period.
Full rule details are available on the SEC website: www.sec.gov/rules/proposed/2019/34-87457.pdf
If you have additional questions or want to learn how PKF Texas serves SEC/Public Company clients, visit our website: www.pkftexas.com/SECDesk.