We are excited to announce the official launch of a new video series, featuring the many faces of PKF Texas – Desk Buddies.
What is Desk Buddies about? The basic premise: we paired team members together from each department who sit and work together, and we tested how well they know each other. This first episode stars Bryant, Ali, Celise, Diana, Khoa and Brittain.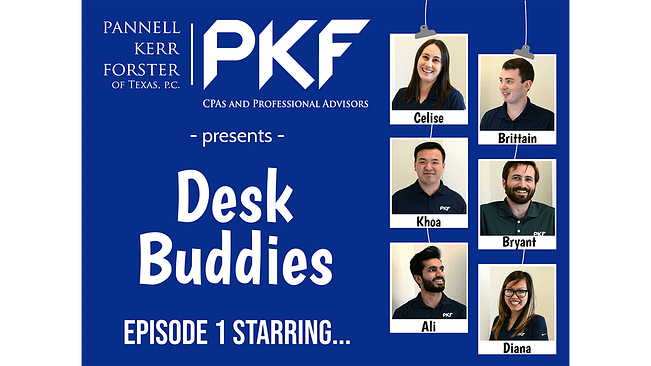 How did they do? Check out the video to find out and enjoy the fun, the laughs and the friendships created at PKF Texas!
Stay tuned for more episodes to come!