The next episode of Desk Buddies has launched! Continue getting to know our team members as we test their knowledge about each other.
Who is better with a calculator?
Who is a better driver?
Who is more extroverted?
Who is more likely to crack jokes?
Find out in Episode 2, starring Ben, Austin, Becky, Emily, Kevin and Prentice.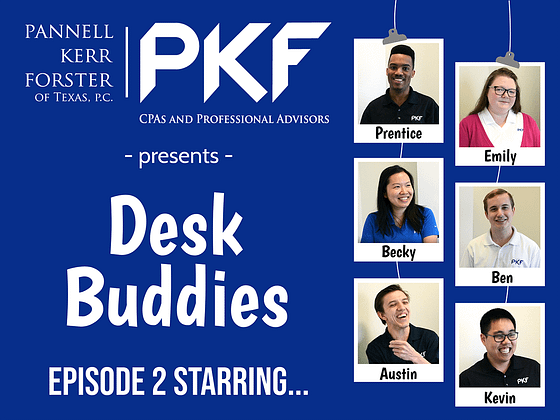 Check out the video on our website and YouTube channel for more fun, laughs and friendships here at PKF Texas!
Stay tuned for future episodes to come!