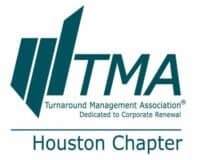 Join Turnaround Management Association Houston in kicking off its first "Restructuring Professional Testimony Workshop" with networking and a CLE/CPE panel. The panel will discuss evidentiary issues in giving and taking testimony. Panelists will include:
Judge Isgur
Judge Lopez
Karen Nicolaou, Harney Partners
Kiran Vakamudi, Vinson & Elkins (moderator)
Lights bites and drinks will be served. One (1) hour of CPE is offered for this program. There are NO pre-requisites, preparation or experience required. One (1) hour of CLE has been applied for.
Cost:
Free
Register Now
Who to Contact: